Actress Geeta Basra is mighty busy with her mommy duties looking after her 5-year-old daughter Hinaya, and son Jovan who was born in July 2021. Her hectic schedule allows her no time to focus on her fitness, but Geeta finds her way around the challenges to detoxify and nurture her body and take care of herself. In conversation with ETimes, she speaks about her love for fitness, the pressure of getting back in shape after pregnancy, maternity fashion, cheat meals and much more. Excerpts:
Despite being away from show business, you have maintained your fitness and beauty regime. Where does your love for fitness stem from?


I think having a fit husband also helps. But I have always been very strict with what I eat. My regime and my lifestyle are basic and simple. I don't eat outside very often. I probably indulge once a week. Currently, I haven't been able to get back to my fitness because I am busy with two young kids. However, I don't endorse it and I believe everyone should take some time out for workouts, at least an hour. But when you have a family around, it is very difficult to do that because I am pretty hands on with my kids. So for me, it all comes down to my eating habits. My nutritionist helps me detoxify and heal my body.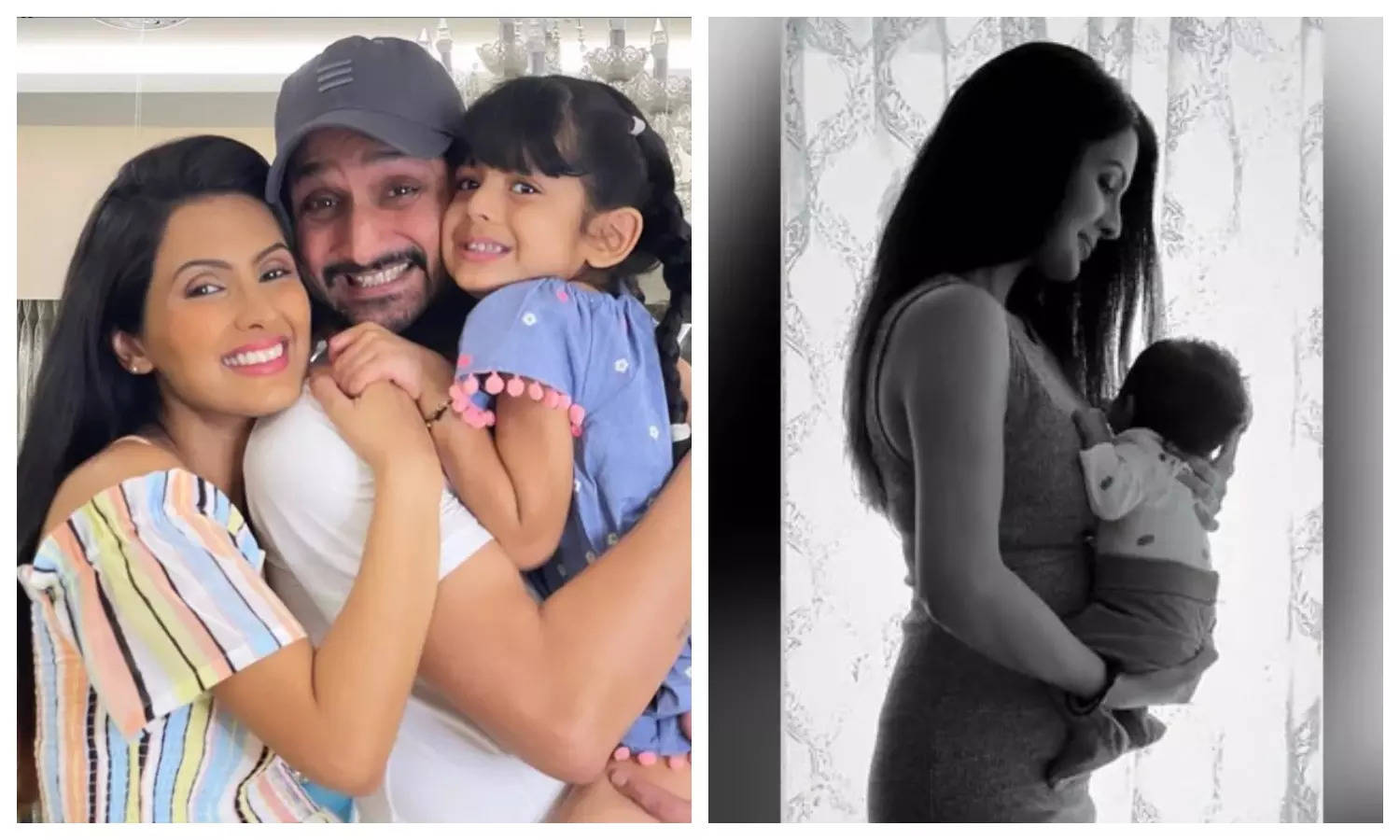 How difficult is it to come back into shape after delivering a child?


It is actually very difficult to get back into shape after delivering a child. There is a lot of pressure but women should not hurry into getting back in shape. I literally walked into a gym a year after Hinaya was born. I never wanted to get back into shape so quickly. I enjoyed motherhood and being a mom first and then later I got time to do so. With Jovan, it was a bit easier because I had Hinaya to run after and I had a good nutritionist. So things were easier this time around. Plus, I didn't indulge so much in my second pregnancy so I didn't gain so much. I didn't have so many cravings for eating random food. I ate very healthy and that helped me to shed those extra kilos quickly.
Advertisement. Scroll to continue reading.
What is your favourite cheat meal?


My all time favourite cheat meal is pizza.
Recently, Taapsee Pannu was shamed for her muscular looks in 'Rashmi Rocket' where people commented, 'Girls should only do cardio, lifting is for guys' and 'You won't look like a girl, if you build muscles'. What are your thoughts on the same?


This is ridiculous. It is genetically not possible to get muscles by lifting weights. It is impossible. Your body does not have that hormone to do that. You will have to get injected. It is a very silly concept and I think for women to have that chiseled, toned body is by lifting weights. Even yoga works fabulous.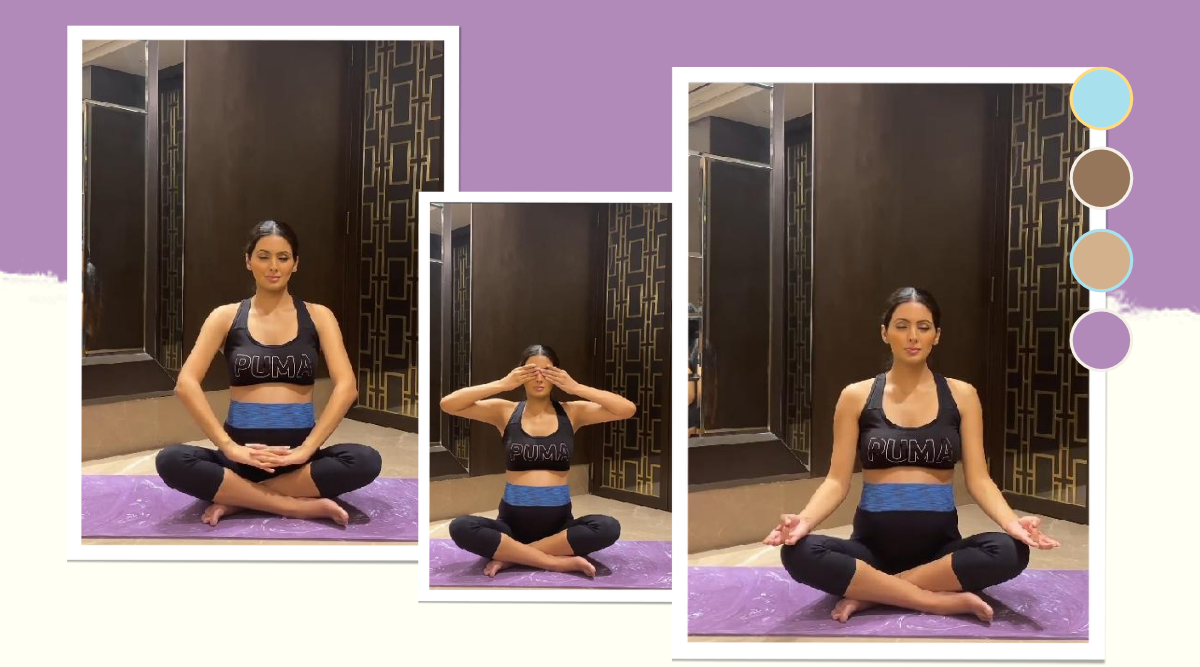 Maternity fashion is becoming a trend. Who, according to you, has aced the maternity style in Bollywood?


I loved Kareena Kapoor Khan's maternity style. She kept it cool and comfy which is my kinda style. I like to keep it comfortable with flat shoes and loose clothes. She pulled it off really well.
Fitness has become the need of the hour but our schedules remain hectic as ever. As a fitness enthusiast, can you suggest some basic exercises that people in regular life can follow to keep up with their health?


I endorse yoga. I totally believe that it is something that will help you far and beyond. However, it is definitely not everyone's cup of tea. I think a daily walk can do wonders for your health. This will help with your blood circulation. It will help your heart and overall health. It is not rocket science. Everybody knows how important working out is. But yes our schedules have become hectic. We are constantly on the go and stressed. I think that little time out is very important. Even the asanas and pranayamas are very good for your body.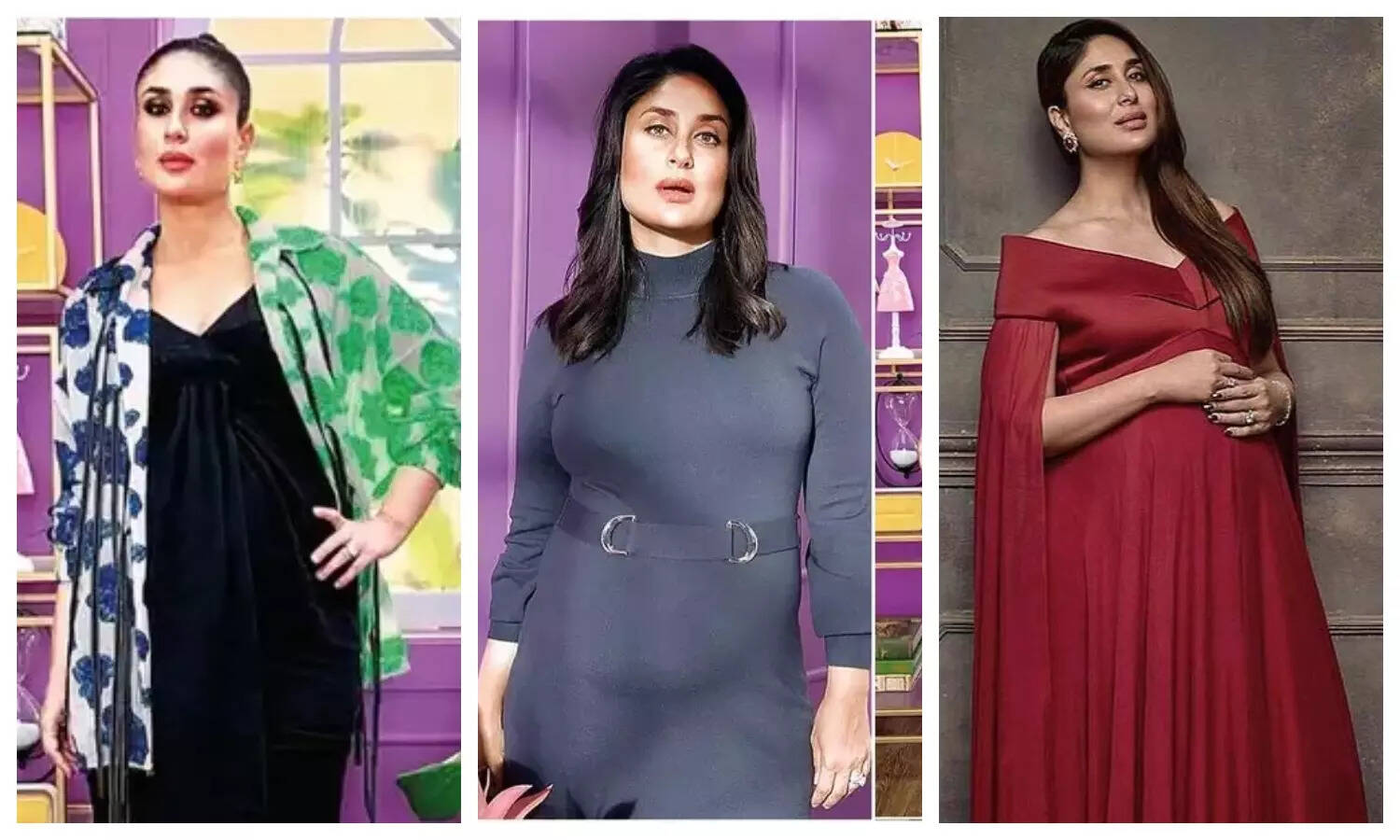 What is fashion for you – following the trend, comfort or experimentation?


I don't follow trends. Trends constantly change. If it is something I like and it is comfortable then I do follow. It might be some colours or accessories. If I had to personally go and shop for myself then I always buy things that I am comfortable in. I have kids so it becomes difficult to wear something tight.
While you must be receiving some fabulous comments on your toned physique and stunning looks, how do you deal with negative comments on social media?


The only way you can deal with them is by ignoring them or blocking them. Those are the only ways to go about it. If you start getting affected by all these comments then you get sucked into this black hole. I feel the trolls are there just to do that. I feel one should not give into them.
Do you have any friends from the industry you like to hang out with?


Not really. I actually have my personal and professional life completely separate. My closest friends are not even remotely connected to the film industry. And I think I like it. There is no competition. It is like my time out from the glitz and glam. It is nice to have that. I don't attend film parties so I don't have that circle of friends. I used to have a lot of friends with whom I used to hang out with but after marriage my personal life has changed a lot.
You command a huge fan following. Have you had any crazy fan encounters?


Not crazy, but I remember a sweet encounter. It happened a long time ago. There was this group of Pakistani boys who were waiting at a Dubai hotel to meet me. The hotel concierge came to me and told me that there is a group of boys who are waiting to take a photo with me. I remember one of the boys had told me that he got his girlfriend's nose pierced only because I had my nose pierced. I felt that it was really very sweet.


=================================

Follow News Everything for News Today, Breaking News, Latest News, World News, Breaking News Headlines, National News, Today's News

=================================

#Geeta #Basra #loved #Kareena #Kapoor #Khans #maternity #style #cool #comfy #Hindi #Movie #News

Source